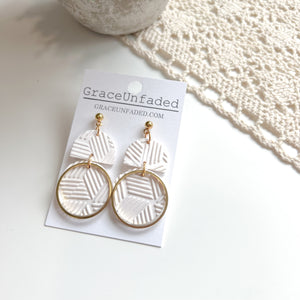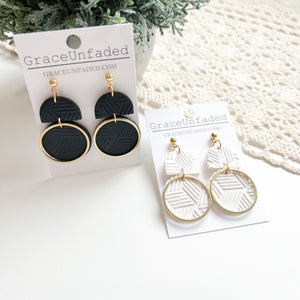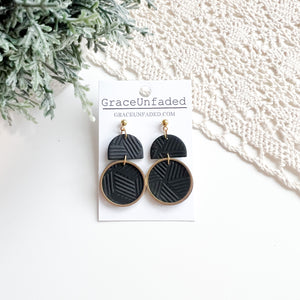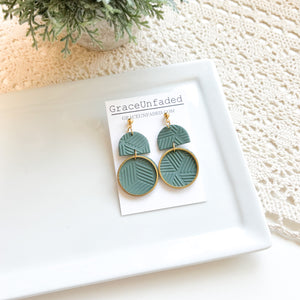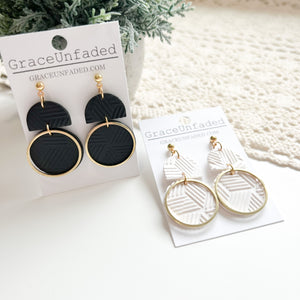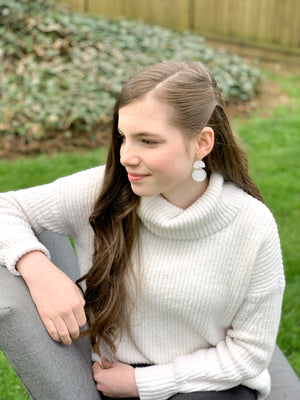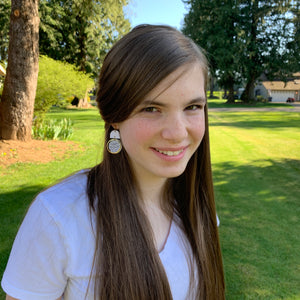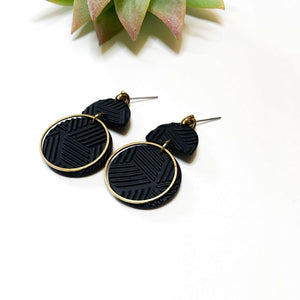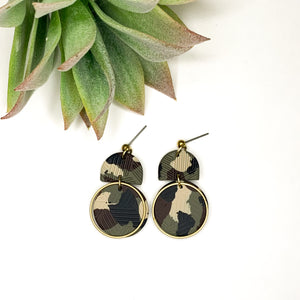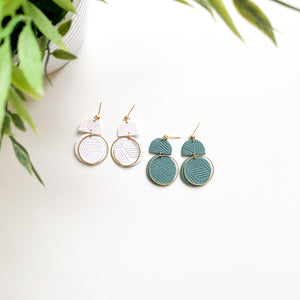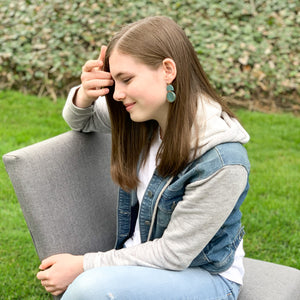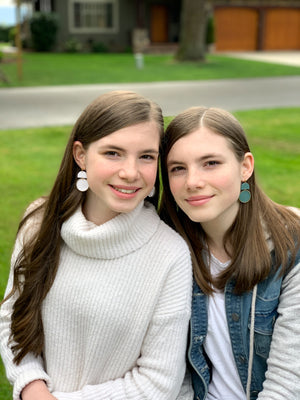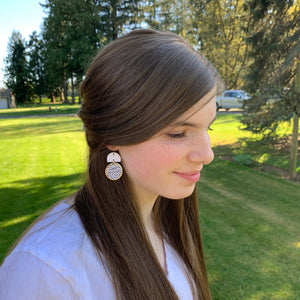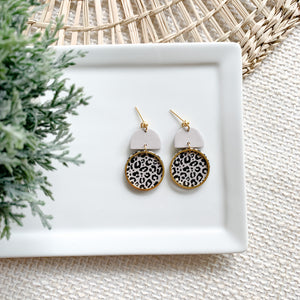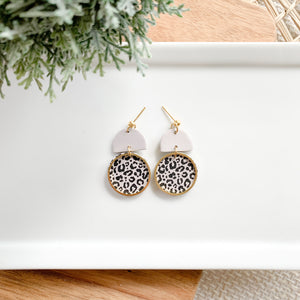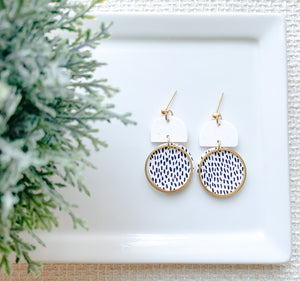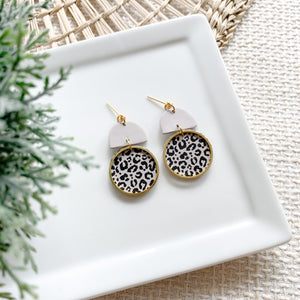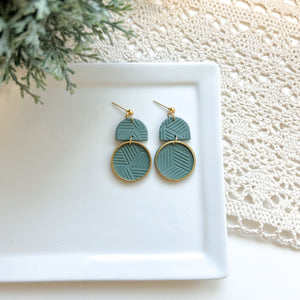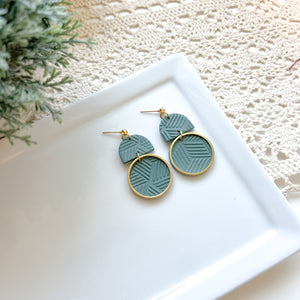 So pretty!
I've had my eye on these for a while, but I don't wear a lot of gold. Christa changed the gold to silver for me and they are perfect!
Layla's my favorite!
The shape isn't too long, big, or too small to be noticed. It's the perfect size/proportion for me. There's are so many color/texture possibilities! That's why I have 3 pair so far! I just love these - and thank you for making a lavender option. <3
Love these fun earrings!
They're stylish and so lightweight. I have sensitive ears and can rarely tolerate fun earrings for more than a few hours, but I have worn these several days in a row with no hint of irritation. I usually match my earrings to my outfits, but I love these so much, I'm trying to find outfits to match my earrings!
Love love love!!!
So great!!! Highly recommended ❤️
Lightweight and easy to wear
I bought these in white for myself for Mother's Day and love them. They're so lightweight and easy to wear.